NHL Pro James Wisniewski Goes Custom with Astor & Black.
Wardrobe Wiz
A custom wardrobe has the power to make any man feel like a champion. Apply that power to someone with as much passion and talent as James Wisniewski, and you get pure confidence. Wisniewski recently took an afternoon away from the ice to join our team for a photo shoot featuring his Astor & Black custom gear.
Wiz, as he is known by fans, gets his custom suits from Astor & Black. And it shows. Whether he's in a casual military jacket and jeans, an elegant three-piece suit, or a smart sport-coat and trouser look, this is a man of true style and inspiration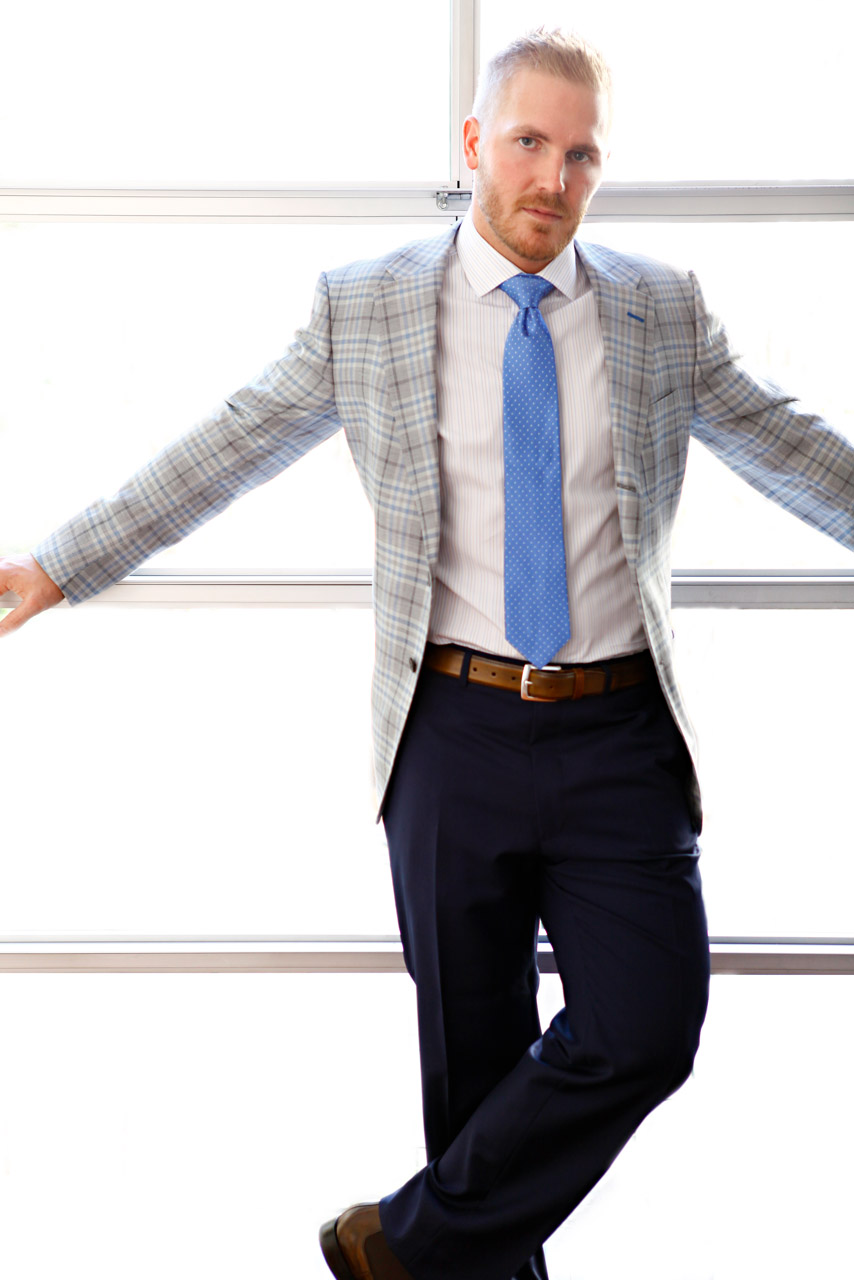 Photos by KDW Photo. Styled by Jamie Wells.
About James Wisniewski

James Wisniewski was born in Canton, Michigan, on February 21,1984. The youngest child and only son of Jim and Sharon, James got along well with his two older sisters, Nikki and Richelle, and was often compelled to seek attention. Skating at the local rinks and on the lakes of Canton did just the trick. People started to notice the tough newcomer on the ice. Over the years, James generated a cool confidence, which should not be mistaken for arrogance. He's humble and credits his World War II veteran grandfathers for instilling in him the importance of respecting others, while carrying on a strong work ethic. The valuable lessons that James has learned along the way have helped mold him into the man he is today. Yes, he's fallen a time or two, but haven't we all? Focusing on the good becomes the necessity. Underneath the bravado and the highlight-reels of play, James Wisniewski is a quiet champion, who'll fight for a win, fight for what's right, and fight to maintain the honor of the family name. WIZ, as he's commonly referred to now, is making an impression both on and off the ice.

(from jameswisniewski.com)